Begin your career in care with myCare.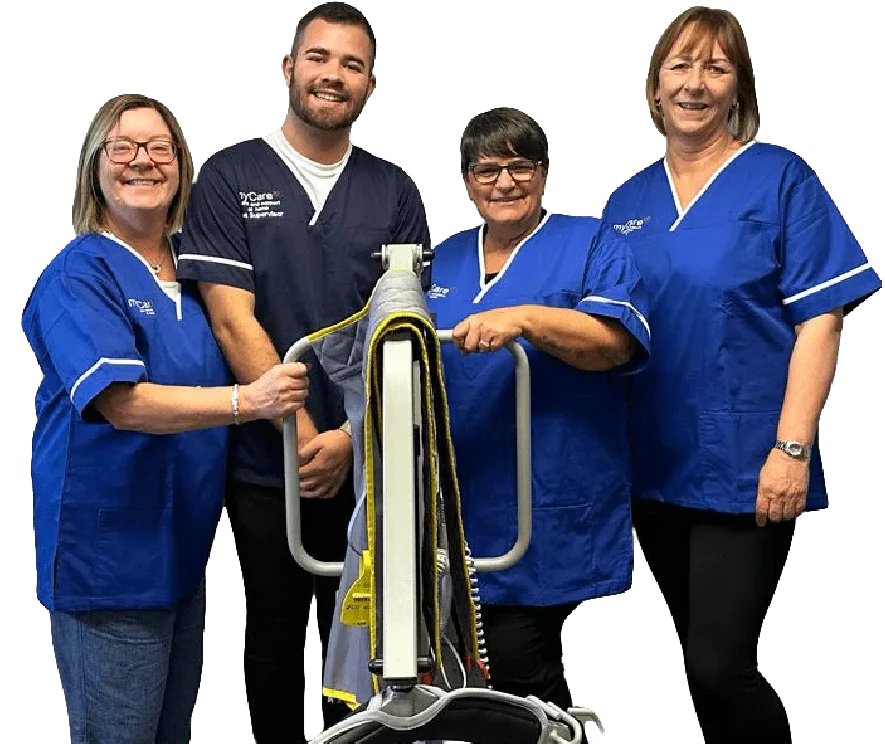 Join the myCare Team
Welcome to myCare – the family-owned and operated company who has been embedded in the local community for over 25 years. A local team with strong values, we care for our service users like they are family. Many of our team members have been with us for decades and we are dedicated to delivering the best possible working experience for every member of our team. 
If you're looking to join an award-winning, supportive, and industry-leading team, apply today! Caring is at the heart of what we do, ensuring the comfort and well-being of our service users and our team members.

We adopt a compassionate approach to everything we do. We're dedicated to creating a warm, nurturing environment for both our clients and employees, because we believe in the power of a caring community.
What it Means to be a Care Worker
Becoming a care worker is a truly rewarding career that provides the opportunity to make a positive impact in the lives of others. As a care worker, you will have the chance to build meaningful relationships with your clients and help them to live a happier and more independent life. 
You will also gain valuable skills and experiences that will stay with you throughout your life. Whether you're starting your career or looking for a change, becoming a care worker is an excellent choice that will allow you to make a real difference in the world.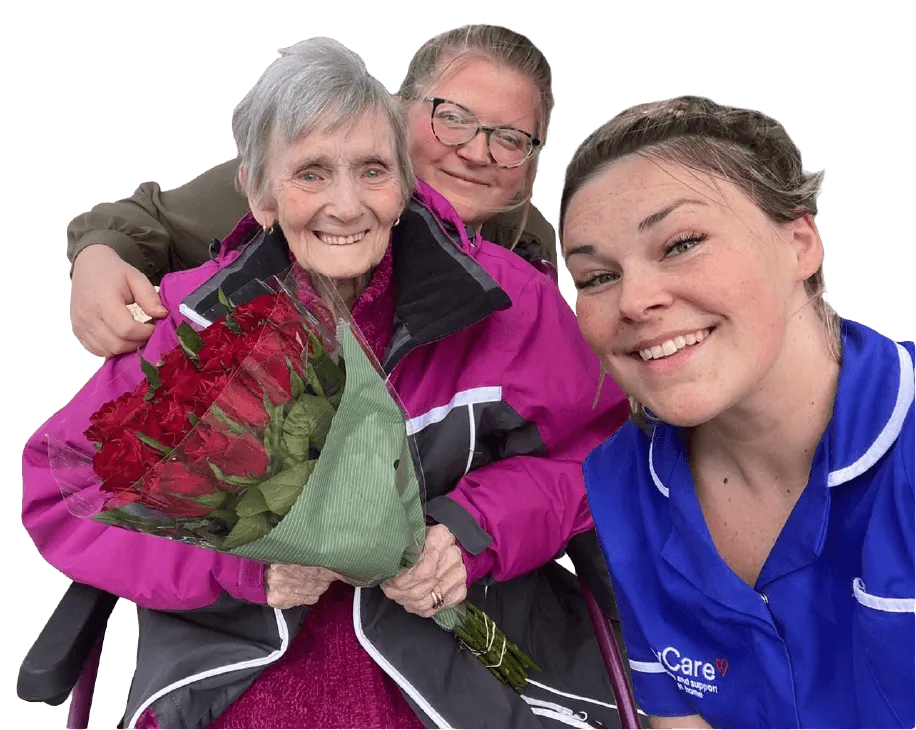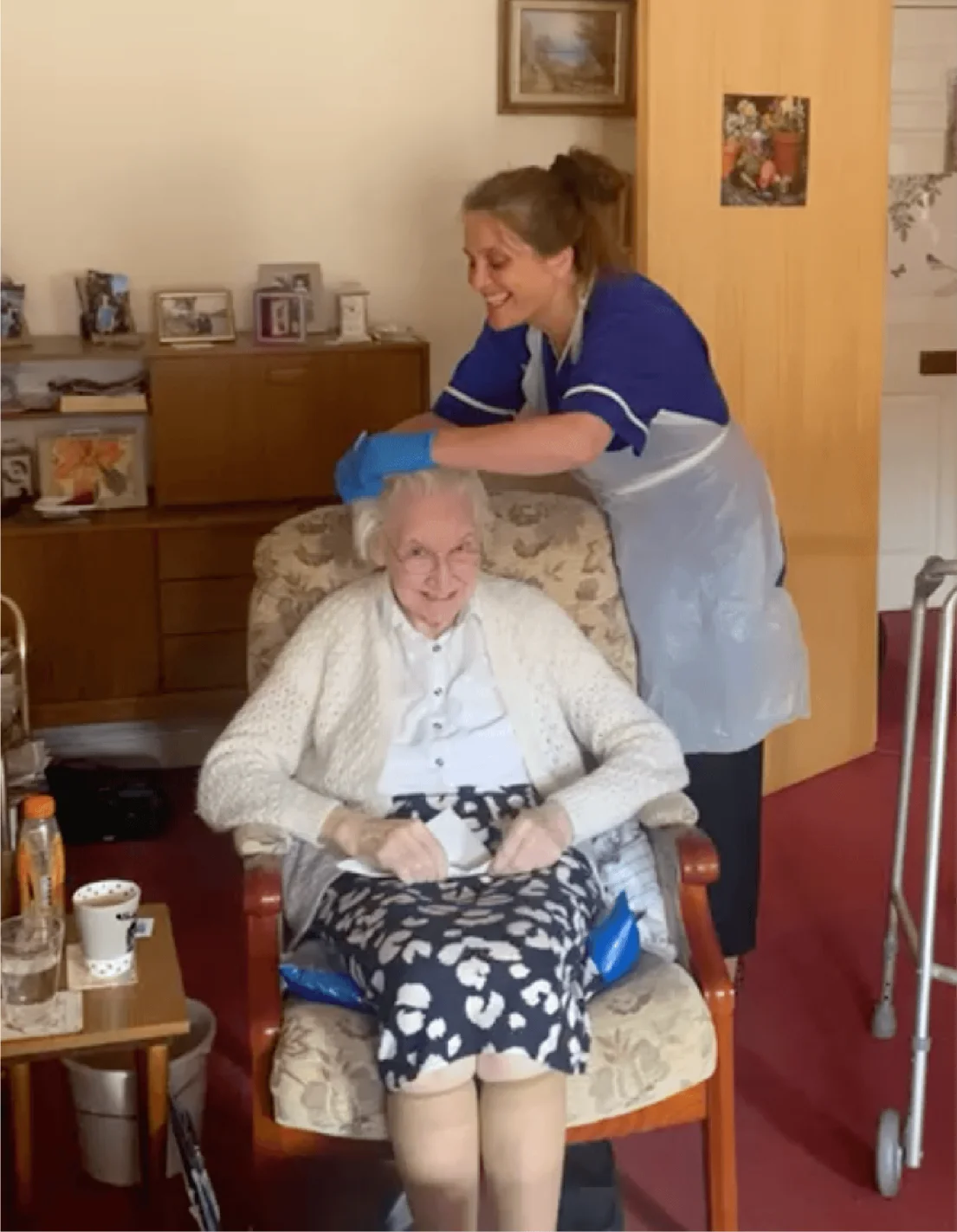 My favourite part of being a care worker is that it doesn't feel like a job to me. If I can make a difference to someone's day then I did a good job. The satisfaction and reward of seeing a smile or hearing my clients laugh is huge.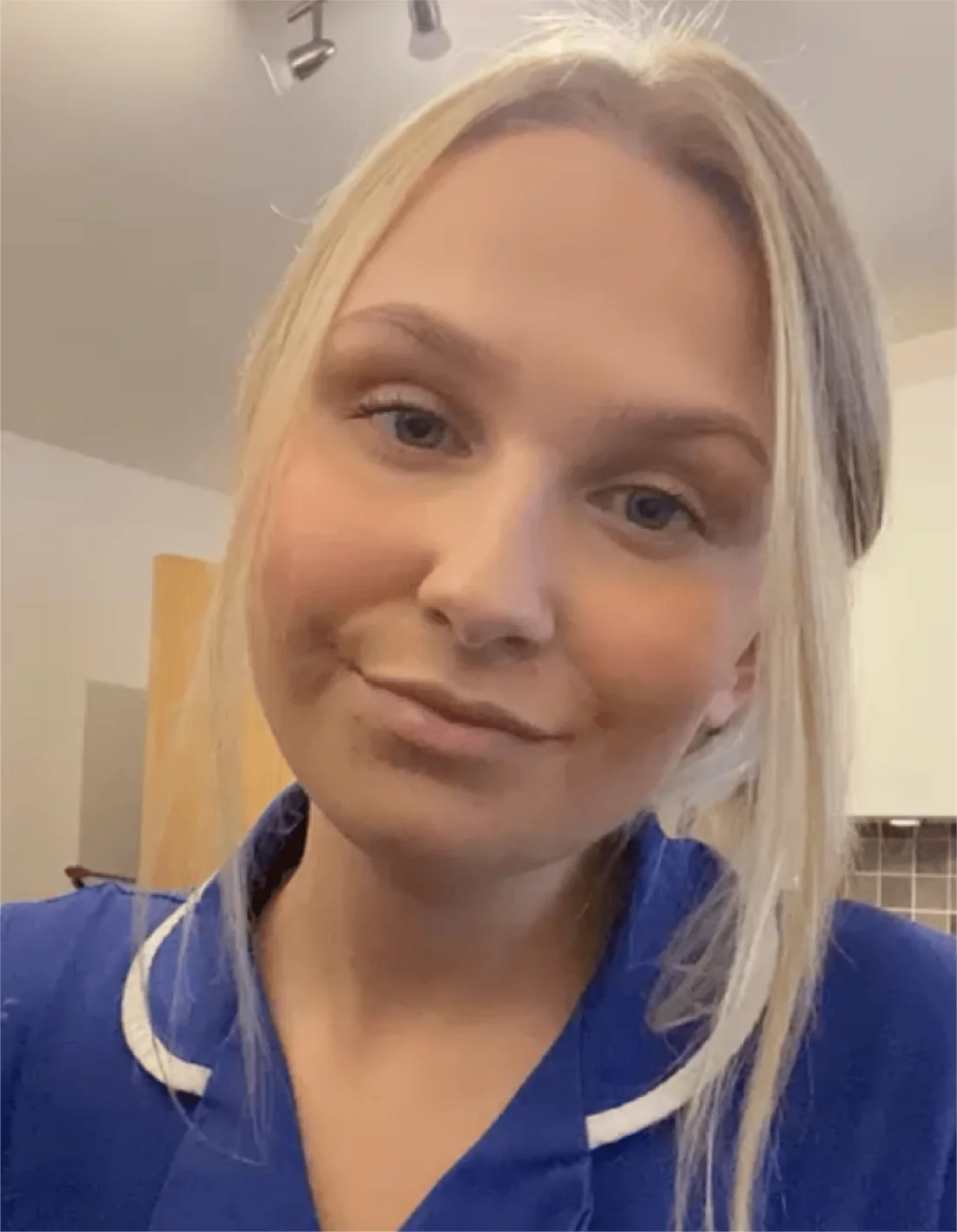 I love having a good chat with service users, during a visit and building a rapport with them whilst attending to their care needs.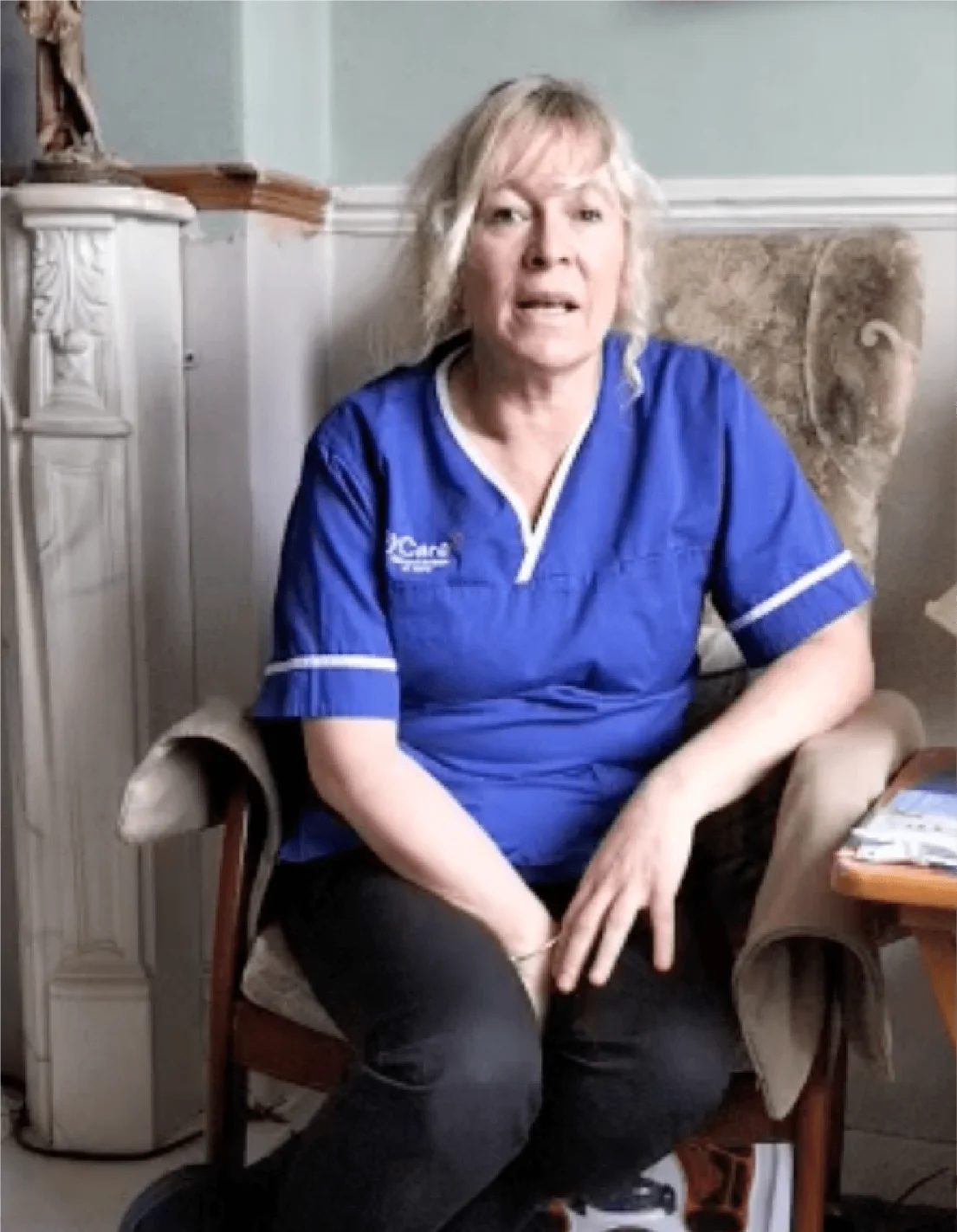 It makes our day when our service users enjoy seeing us for a visit, I wouldn't even dream of doing another job.
Every service user is different, so no two shifts will look the same. Your role as a care worker may include the following: 
Perks of Working for myCare
100
Successful SVQ 2 &
SVQ 3 Pass Rate
Covering Perth city and Scone, Dundee and all of Angus, Aberdeen city and Inverurie / Kemnay / Kintore / Insch areas
Care Worker / Support Worker / Care Assistant in Inverurie & Surrounding Areas
Care Worker / Support Worker / Care Assistant in Perth & Surrounding Areas
Care Worker / Support Worker / Care Assistant in Montrose & Surrounding Areas
Care Worker / Support Worker / Care Assistant in Insch & Surrounding Areas
Care Worker / Support Worker / Care Assistant in Forfar & Surrounding Areas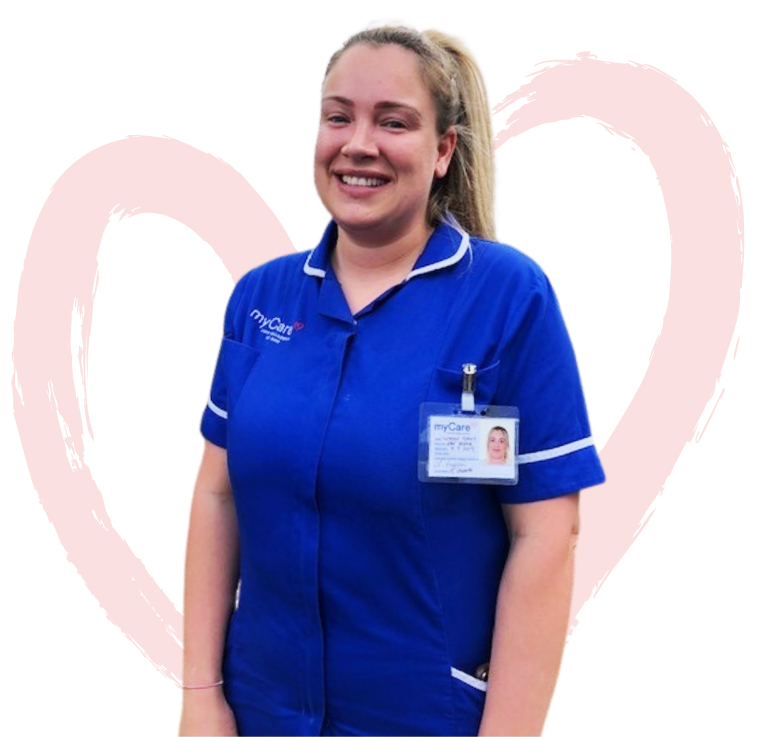 Whether you're new to care or want to take your career to the next level, myCare is an award-winning company that can support you! With incredible in-house training, great career progression opportunities and dozens of employee perks, a career with myCare is rewarding in so many ways.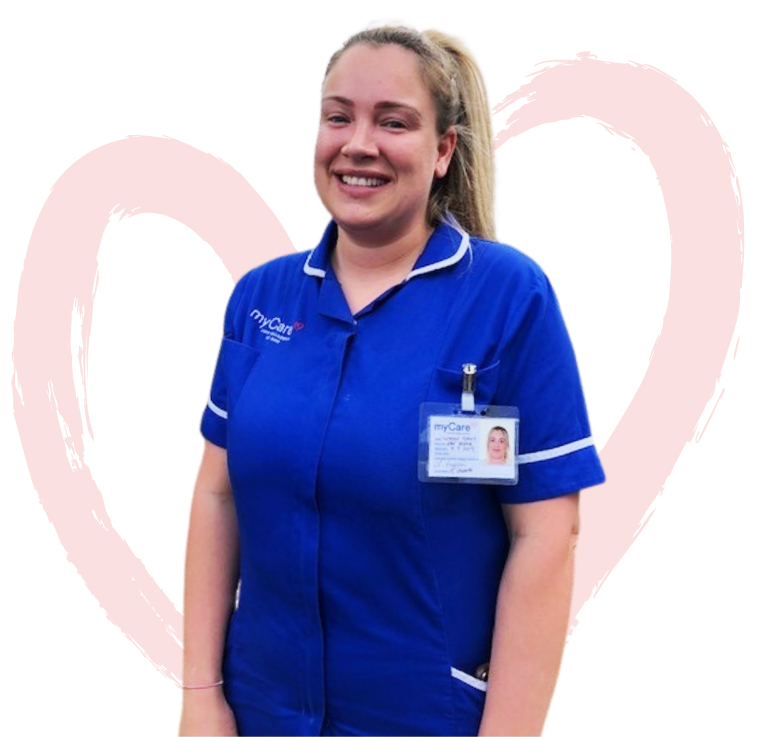 Join the myCare Team
Apply Today!
Looking for a rewarding role in care? Want to join a company where you feel valued? Apply for a care position at myCare today!
We sponsor international candidates, both in the UK and overseas. To learn more and apply, please click the button below and fill out the application form.