Care After
Hospital Discharge
Continue to receive care once you
or your loved one has left hospital.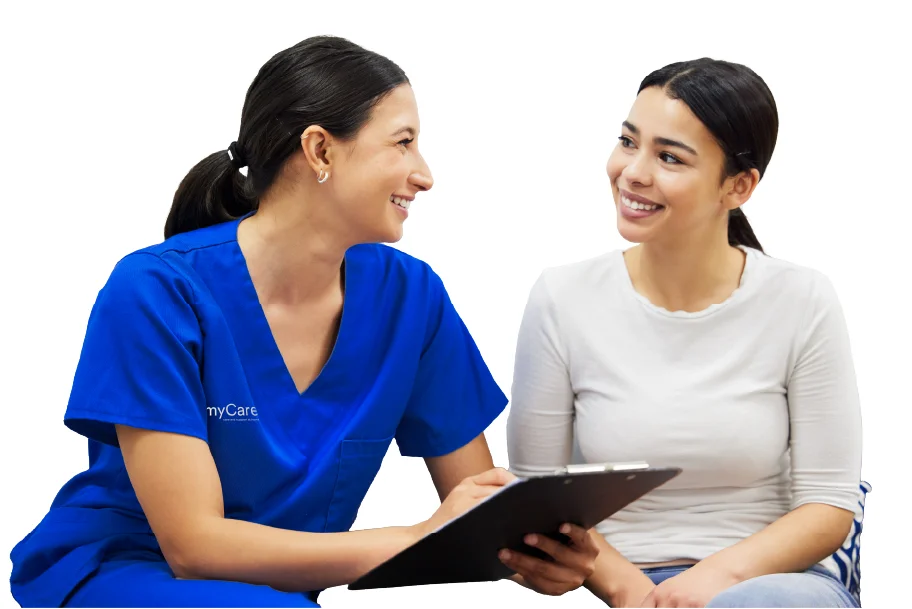 Home From
Hospital Care
Receiving care in hospital can be a stressful and complex experience, for both the person requiring care and for loved ones. Returning home and transitioning to life after an injury, illness, or procedure can also feel overwhelming.
Discharge from the hospital to be at home is a critical time in a patient's full recovery. When a patient is discharged from hospital, it's important to have a well-coordinated plan in place to ensure ongoing care. This involves ensuring that the patient's medical needs are met, including managing any medications, wound care, and physical therapy. Additionally, emotional and psychological support should also be provided to help the patient adjust.
A successful transition from hospital to care in the home requires a team effort, with healthcare providers, hospital staff, care home staff, family members, and caregivers working together to ensure the patient receives the best possible care and support.
Upon discharge, care to some extent is often still required. At myCare, our goal is to provide assistance at home so that you can recover and adapt in a supported manner.
Why Is Home Care Important
After A Hospital Visit?
There are many reasons why you or a loved one may require hospital admission. Though you may reach a state in which you are able to return home, you may still have needs that must be met by someone experienced and relevantly qualified.
In addition, you may be unable to immediately return to the level of functioning you had prior to your hospitalisation. This can make it difficult to maintain self-care and your daily routine. A personalised home care plan can enable you to regain your independence while remaining safe and productive.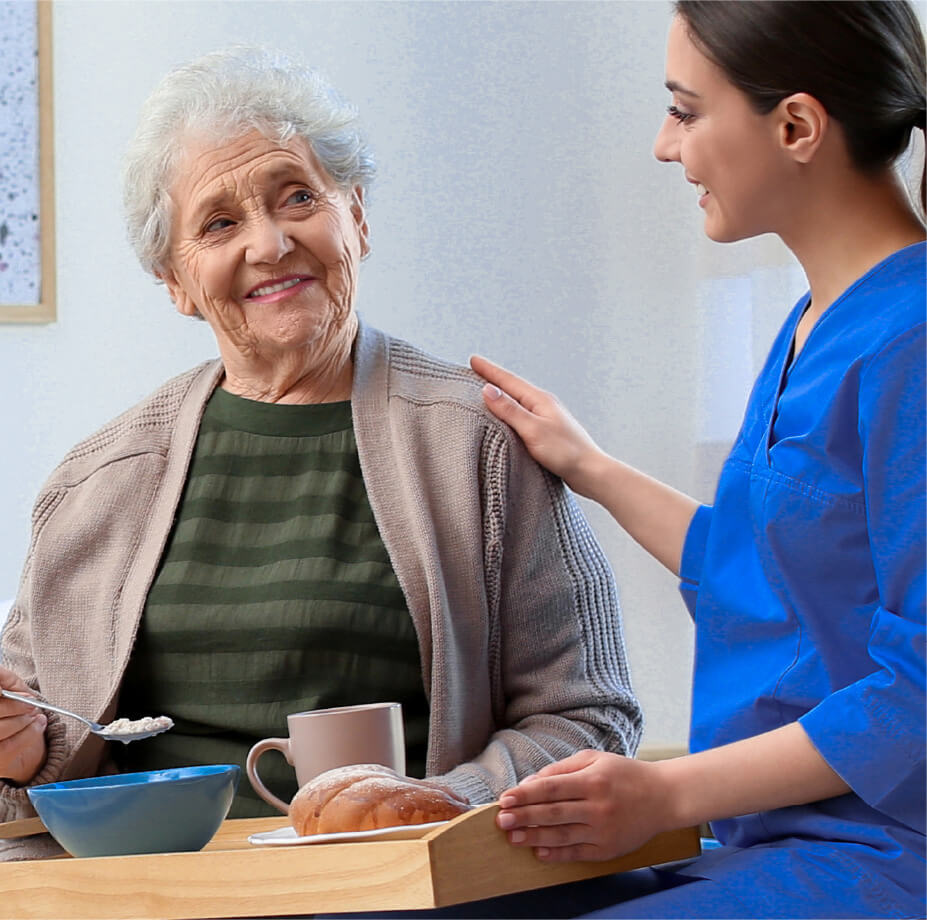 The team at myCare can provide support in a variety of ways in accordance with your requirements. These can include:
Assistance can be provided with needs such as washing, dressing, and feeding.
Such chores as shopping and filling prescriptions can be undertaken.
Domestic support can include jobs such as vacuuming or doing the laundry.

We can also assist with organisational tasks such as paperwork and bills.
Escorting To
Appointments
We can help you travel to appointments such as those with a doctor or hairdresser.
We can facilitate social engagements with friends and family.

Our compassionate and dedicated care workers are also more than happy to provide companionship and a friendly ear.
When you have someone caring for you at home, it is important they take time for themselves. We can provide support while they have a break.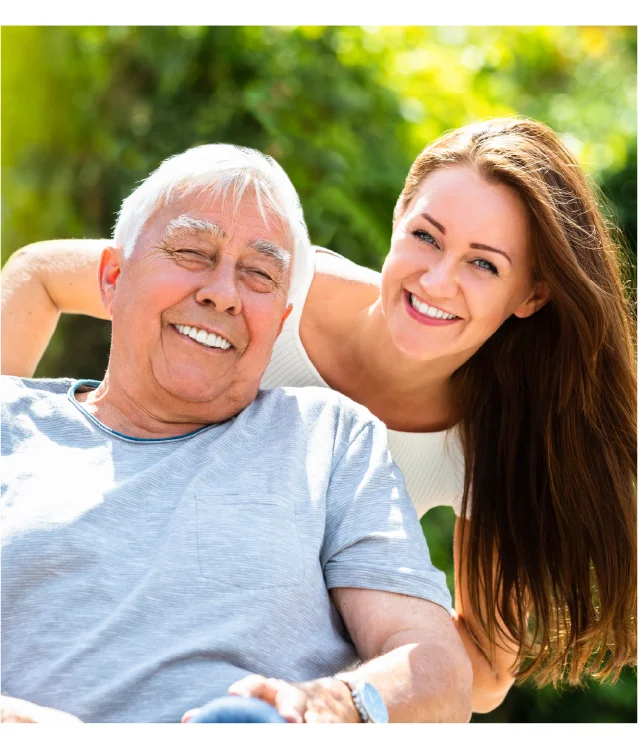 Why Choose Home Care?
Returning to your routine or finding a new normal can be difficult. If not done correctly, it can also slow your recovery or cause detrimental issues. Receiving home care after a hospital visit means that you can focus on your health and well-being and rely on the high-quality support you require.
The benefits of having a carer assist you can include:
Less time in hospital.

Increased independence.

Navigating day-to-day life safely and productively.

More time and energy are reserves to focus on healing and rehabilitation.

The ability to return to work.

Being at home for children.

Companionship.

Family support.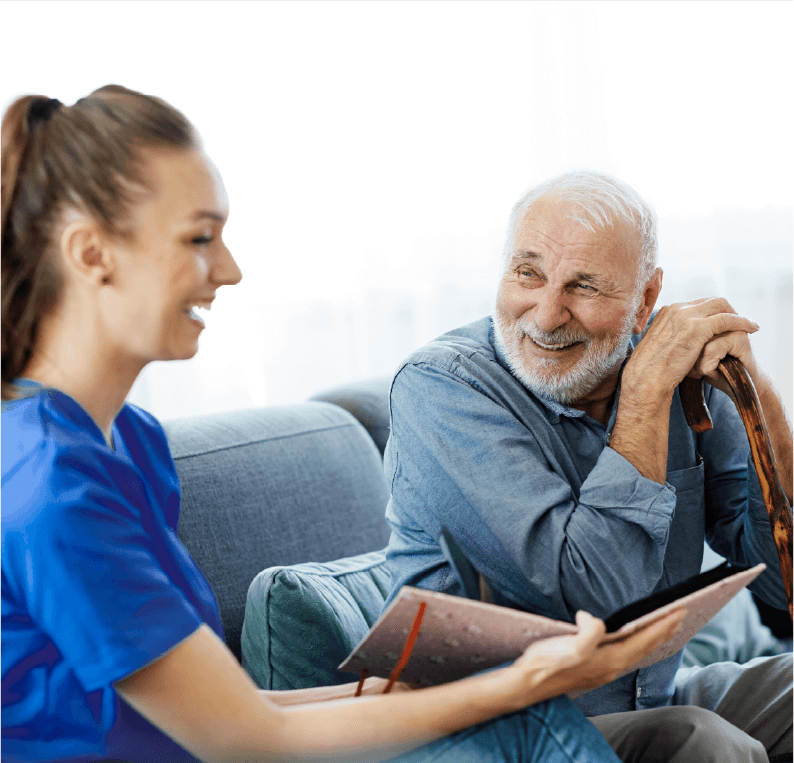 Your Frequently Asked
Questions Answered
Care at home after hospitalisation can facilitate a safe discharge and peace of mind during the recovery period, which may include rehabilitation, medications, medical appointments, and adjustments to new capabilities.
The myCare team can provide care as frequently as required at any time of any day. This can be maintained for as long as required.
Some services we can provide include (but are not limited to):
Housework such as ironing and vacuuming.
Meal preparation.
Errands such as shopping and filling prescriptions.
Daily personal care such as showering and toileting.
The myCare team is dedicated to providing care services that maintain the highest quality of life possible for people with dementia.
This extends to supporting their families and friends. Qualified And
Experienced
Our team is skilled and knowledgeable in providing thorough care and support to people adjusting to life after hospitalisation. Collaborate With
Support Team
Carers will discuss plans and requirements with relevant people involved in your care and recovery, such as health professionals and physiotherapists. We develop a care plan to suit each situation. This involves the level and type of support and intervention, and the regularity of care.
"The carers are always reliable, on time, friendly and helpful."... "both carers although very busy are always on time and have never let me down"
"Staff have always been considerate & perceptive of any issues worrying Shiela","service has been provided in a friendly & professional manner"
"Care being given to a high standard and meets all my needs at present.","All carers very professional, caring and aware of my needs"
"everything is just perfect","I find they are perfect in what they do"
"Thanks for helping keep an eye our mum...she was very reluctant after dad past in July to except help, she is liking all the girls that come in now, would even say she looks forward to the different people to have a wee blather with x"
The period following time in hospital can be complicated and difficult for everyone involved. Having at home care can allow for a more safe and productive recovery.
Call to discuss with us your post-hospitalisation requirements and how we can assist you.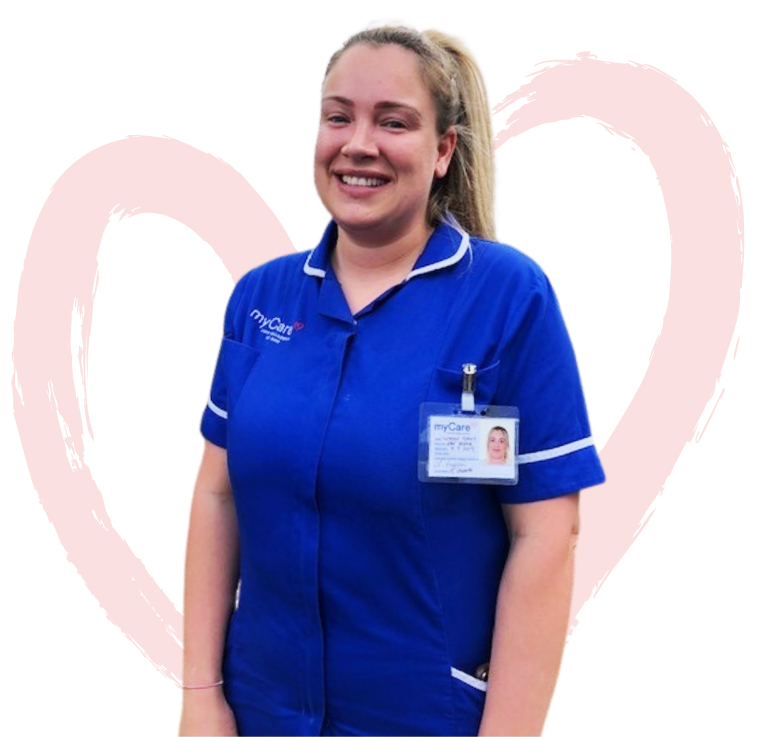 If you're looking for a
rewarding career in care
, we want to hear from you! To discover more about our current job vacancies and apply, click the button below.