Personal care and practical assistance that comes to you.
Personal home care services. Assistance that comes to you.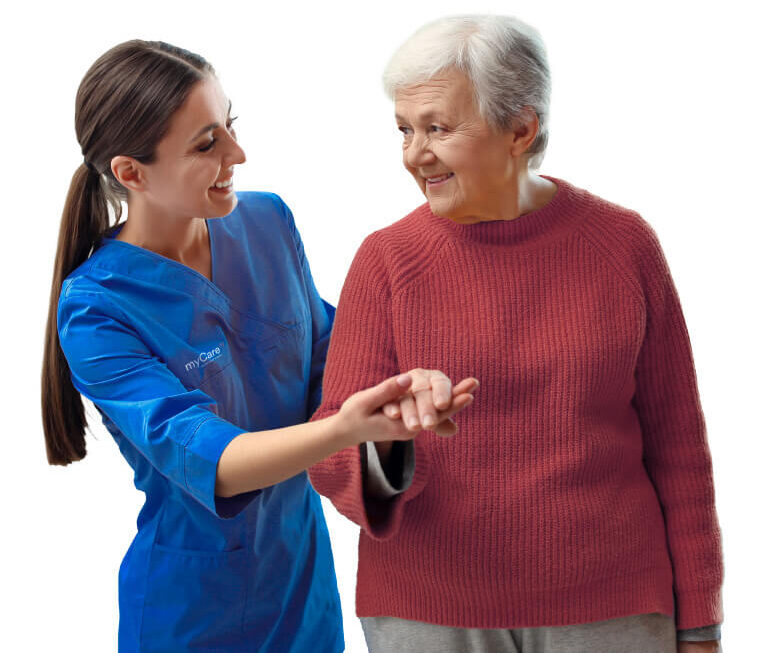 Care at Home
Services
As needs change and more support may be required, many people still want to remain living in their own homes for as long as possible. The services provided by myCare can help to facilitate this with high quality care at home.
We aim to help people who need care to lead fulfilling, safe, and dignified lives while continuing to live at home, and to support their families. Assistance is available 24 hours a day, 365 days a year.
Personalised Care at Home For
Your Loved Ones
At myCare, our focus is care that is individualised to each person. We assess each situation by discussing with all those involved to truly understand the requirements, goals, and desires that need to be addressed.
No two circumstances are the same, so we tailor our approach to each person to create the most suitable and beneficial plan possible. Some people may need occasional assistance, others may require more in-depth and intensive care around the clock. After the initial assessment, we will determine a plan of care, and update this as regularly as needed.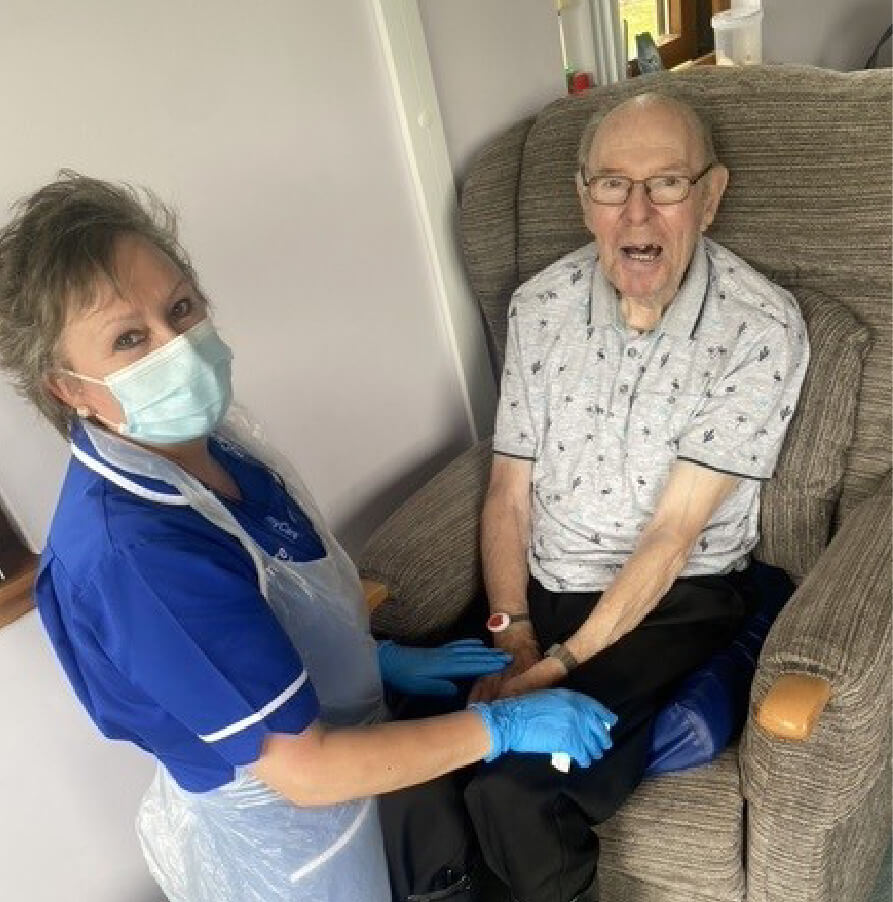 Quality Care at Home By myCare
A key element to our care is the outcome. The collaborative approach we take, incorporating the individual and the people important to them, allows us to expand on person-centred care and work towards an outcome that realistically and practically incorporates barriers, limitations, priorities, goals, and aspirations. Our care and support plans also include strategies to cope with changes as needed, such as further altered health and functionality, living circumstances, and family involvement.
Practical Support At Home
Our care workers can provide an array of assistance options with daily tasks. This may include activities such as:
Help with housework.
Assistance with linen and laundry.
Preparation of meals.
Shopping and errands.
Physical exercise and leisure trips.
Reminders for medications.
Assistance in planning and attending appointments, groups and clubs.
Support with managing household bills.
Help with daily personal care activities like getting dressed, washing, or going to the toilet.
Assistance with reading, writing and household administration.
Assistance around the home in arranging practical helps like maintenance and gardening.
That's not all – just ask!
At home services can also involve personal care. This may include factors such as:
Companionship and socialising.
Preparing meals and support with eating.
Shopping, collecting pensions medications and similar chores.
Washing, bathing, dressing and undressing.
Managing continence.
Light household cleaning.
Assisting with washing, ironing, laundry and linen.
Going on outings and assisting with community-based activities.
Support with sourcing a handyman, driver, gardener.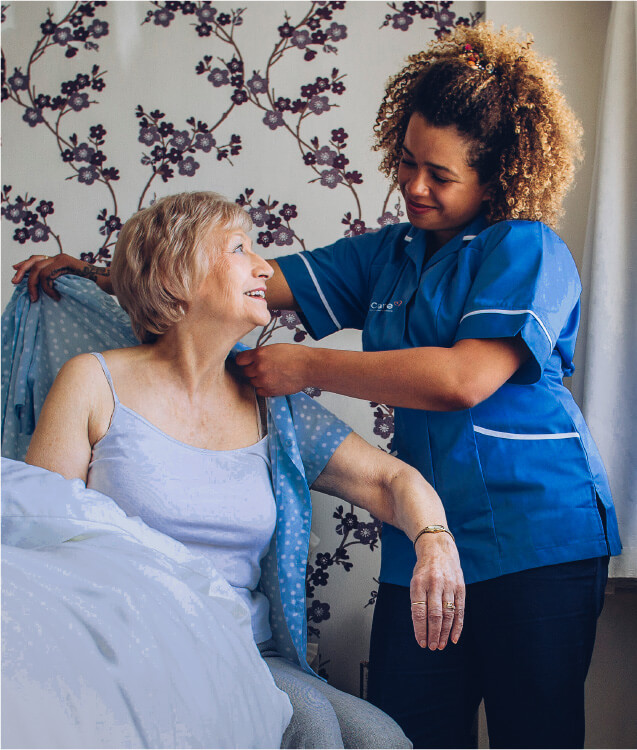 Keeping Connected
With PASS
At myCare, we incorporate the PASS system into our care planning and provision. This system enables us to deliver high quality care, manage risk, identify operational efficiencies, and heighten accountability.
This system allows us to monitor, track, report, and regularly review important features of care such as:
Medication administration
Action scheduling
Care timelines
Employee details
The system also includes OpenPASS, which allows clients and nominated family members and friends to access information such as care notes and care plans, to communicate with care workers, and to view schedules and tasks.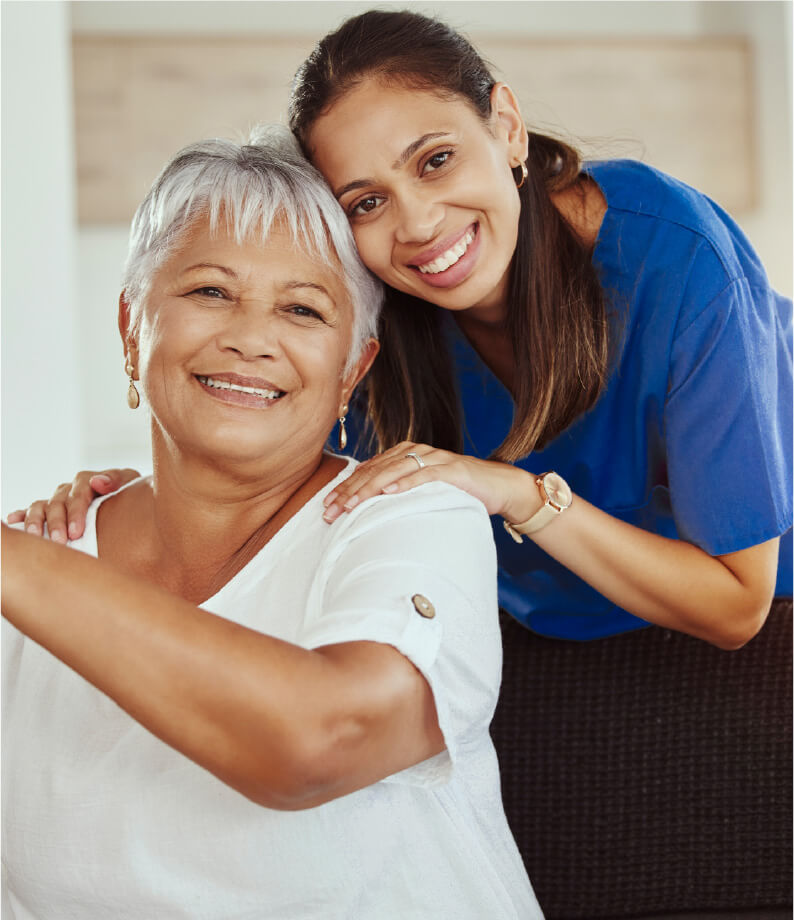 Your Frequently Asked
Questions Answered
There are many ways myCare can assist you and your loved ones with experienced and well-established care. Thorough,
High-Quality Care
We are committed to providing our clients with a standard of care we can be proud of.

With highly customisable care, we provide support services that suits each person's unique situation. Our care workers are readily available at any hour of the day, any day of the year.
"The carers are always reliable, on time, friendly and helpful."... "both carers although very busy are always on time and have never let me down"
"Staff have always been considerate & perceptive of any issues worrying Shiela","service has been provided in a friendly & professional manner"
"Care being given to a high standard and meets all my needs at present.","All carers very professional, caring and aware of my needs"
"everything is just perfect","I find they are perfect in what they do"
"Thanks for helping keep an eye our mum...she was very reluctant after dad past in July to except help, she is liking all the girls that come in now, would even say she looks forward to the different people to have a wee blather with x"
There are many reasons why someone may need extra assistance. That may be due to such concerns as age, medical conditions, and injuries. At myCare, we can provide care at home to make life easier and safer.

Contact myCare to discuss your requirements and the options available. We will work with all involved to develop the most suitable care plan for your or your loved one's situation.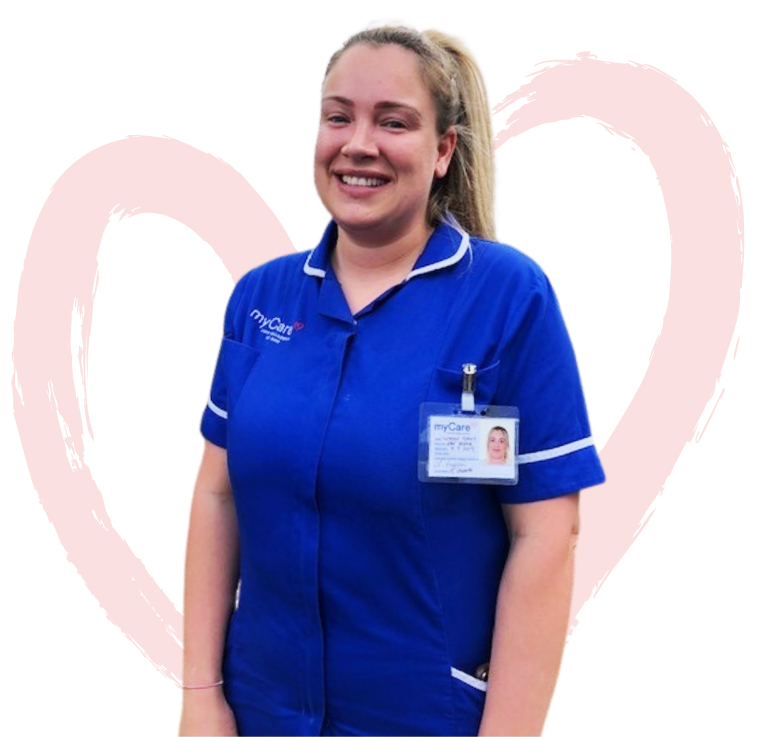 If you're looking for a
rewarding career in care
, we want to hear from you! To discover more about our current job vacancies and apply, click the button below.