Caring for others requires self-care.
Caring for others
requires self-care.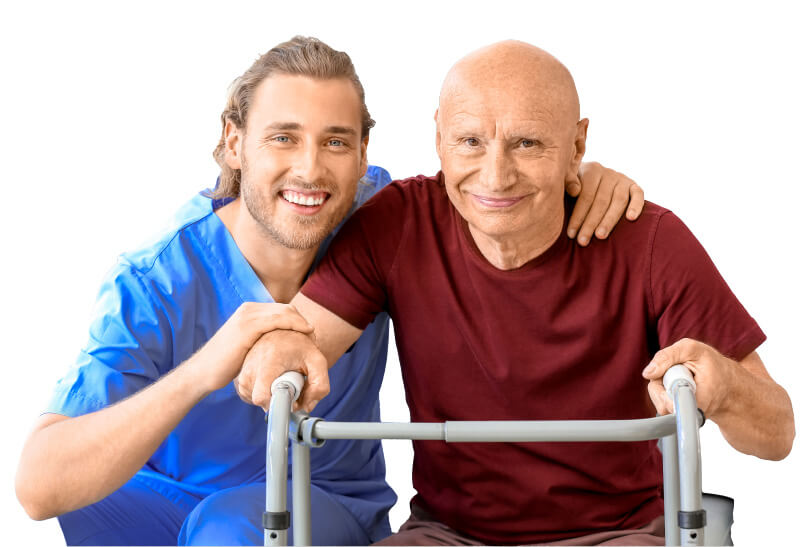 In Home Respite Care
Scotland
Caring for someone so they can remain living at home is a wonderful act of love. It is also a huge commitment that requires time and energy, patience and perseverance, devotion and sacrifice. Subsequently, an important part of being an at-home carer is the need to look after yourself so you can be physically, mentally, and emotionally capable of continuing to help someone else.
At myCare, we understand the magnitude of what is involved. We have been providing support services for over 25 years and know the ups and downs that come with home care. Taking a step back for those much-needed moments for yourself is possible because you can rely on us to care for your loved one with compassion and professionalism while you do so.
Asking for assistance can feel difficult, but it is crucial that you do it. What's more, it is important to do so not only if things become overwhelming, but beforehand to reduce the risk of this occurring.
Respite care means you can take regular breaks and know that your loved one is still looked after at a high standard. This time out may allow you to catch up on errands, see friends, go away for a few days, or just have a cuppa in the afternoon sunshine.
Taking time out is not an indulgence or a guilty pleasure. It is a fundamental part of caring for someone because they need and want you to be strong and happy.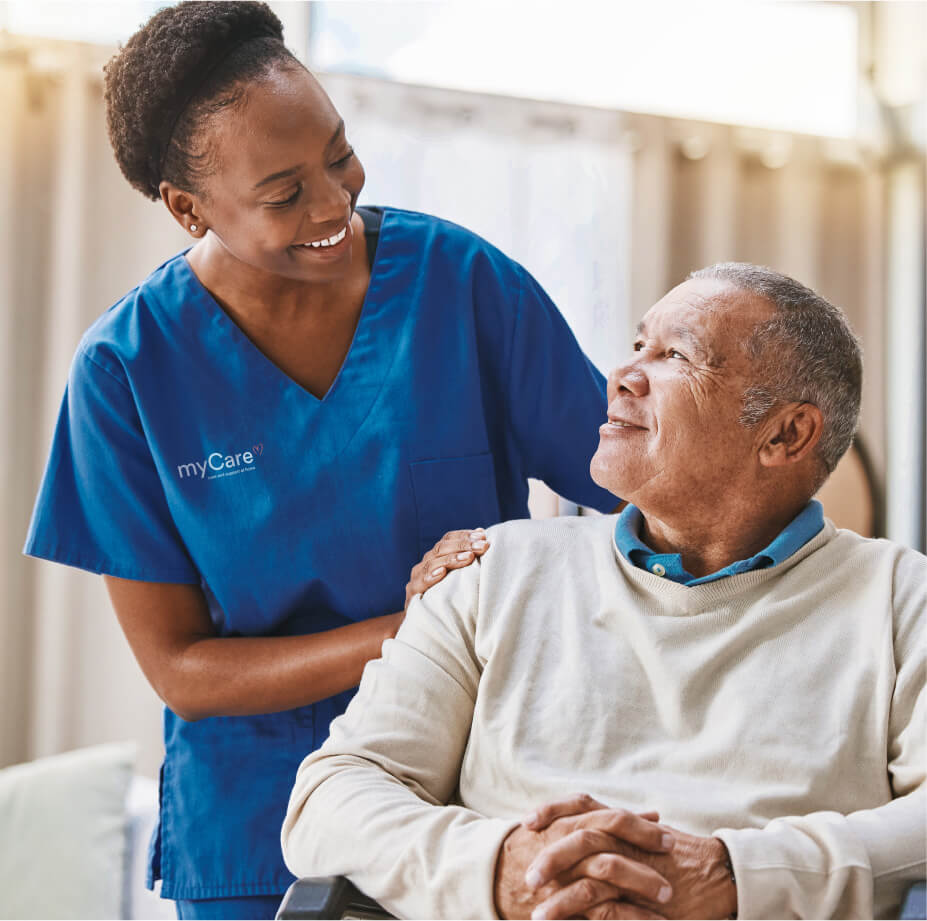 Our Short Break service allows you and the person you care for to be supported while you take a break from your normal routine. This can involve a flexible range of options depending on your individual circumstances and requirements, such as:
Short or long periods to yourself – at home or out in your community.

Time with the person you care for with extra support.

A holiday away, with or without the person you care for.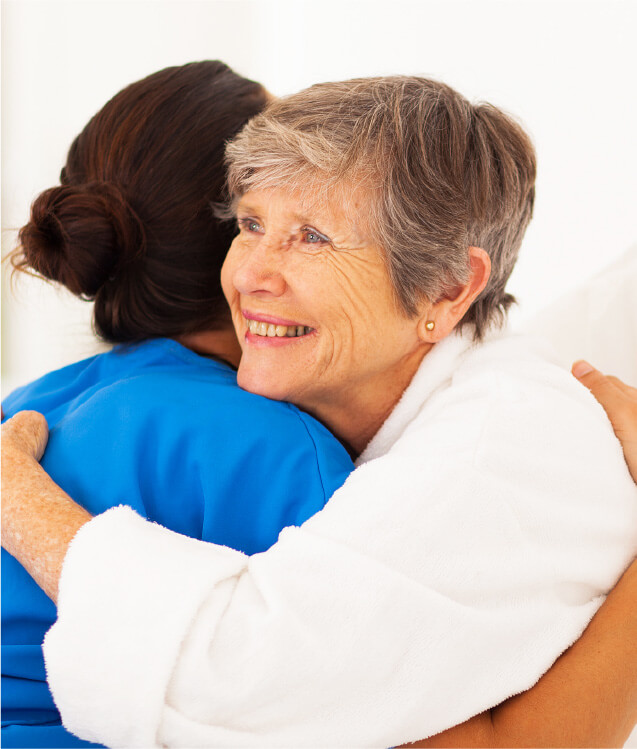 There are many benefits from making the most of myCare's support services. These not only impact you but also the loved one you care for and a variety of aspects of your life.
Take A Break And
Recharge Your Batteries
Day-to-day routines can be demanding and stressful and can easily lead to burn out. Changing this from time to time can really make a difference to your productivity and happiness.
Reaching a breaking point is inevitable if you don't take time out. Taking a short or long break from caring can replenish your physical and mental energy and allow you to keep going.
At home care can become all-consuming. Losing yourself can happen without you noticing it. Don't forget to forge great memories and make the most of this precious life – the person you care for would want this for you.
Respite care not only gives you a break but also provides the person you care for with a new face or two.
They no doubt love you and are forever grateful for your care, but sometimes having a new person around can allow them to have different conversations, take part in other activities, and experience other styles of care.
Meet New People And Maintain Friendships And Relationships
At-home care can be isolating and the time and energy that might have been spent with friends can be channelled elsewhere. Respite home care can help you strengthen and preserve your social life and intimate relationships, which are fundamental aspects of a fulfilled life.
Maintaining your personal interests and hobbies and taking part in the leisure and cultural activities that are important to you is possible while also enabling your loved one to do so too.
You may also choose to take the time that allows you to work.
Improve And Nurture
Your Health
Caring for someone else can significantly impact your physical, mental, and emotional health. This can not only lead to issues for you, but also alters your ability to care for your loved one. Taking time to look after yourself is not selfish – it is mandatory.
Personalised
Respite Care
We all have different needs and desires, so myCare does believe in a one size fits all approach. We work with you and the person you care for to develop a plan that allows for the best outcomes possible. We can customise our support services to accommodate your requirements, such as the length of time you would like our help, the whereabouts, how many carers we supply, and what kind of care we provide.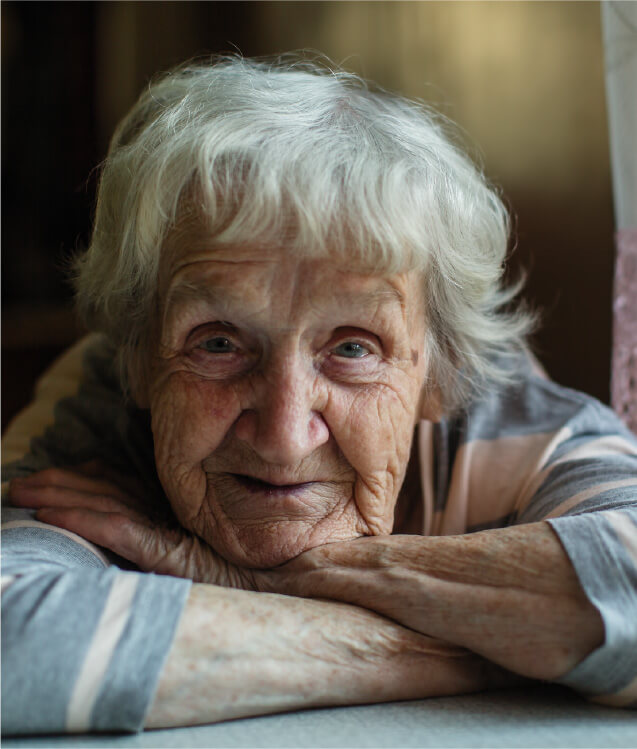 Your Frequently Asked
Questions Answered
Respite care involves receiving support so that a primary care giver can take time for themself while knowing the person they care for is looked after well.
Providing around the clock care can be physically, mentally, and emotionally demanding, and can significantly impact your life. Finding a balance between your role and your own needs and wants is crucial for your happiness and ability to keep going, and for your loved ones. Respite care allows you to take the time to establish this balance to look after yourself and various aspects of your life that are important outside of your caring role.
We can discuss what will work best for you. The care team at myCare can support you once, now and again, or on a regular basis, and this may be for a short period of an hour or two, to a longer period of time, such as while you take a few days off for a trip away.
Some services we can provide include (but are not limited to) the following:
Meal preparation and support with eating.

Household duties such as laundry and vacuuming.

Enabling outings and community based activities.

Support with facilitating household maintenance such as sourcing a gardener.

Physical exercise and leisure trips.

Assistance with planning and attending appointments, groups and clubs.

Help with daily personal care activities like dressing, washing, and going to the toilet.

Assistance with reading, writing and household administration.
The personal care and home support services myCare provides is high quality, compassionate, and professional.
We are committed to ensuring our clients get the most suitable level of help when and how they need it.
Our goal is to assist our clients with dignity and consideration, and facilitate independence and control over their lives.
Regardless of the level of support needed, a member of the myCare team is available any hour of the day, any day of the year. Our friendly staff are readily available and know the area, community, and lifestyle. We ensure the right person is chosen for your needs after meeting you and discussing your requirements. Our staff are fully trained and supported in their role. We provide them with ongoing personal development to maintain and improve their skills and knowledge. Independently Owned
And Assessed
We check in regularly to ensure our quality levels are achieved and are responsive to any feedback received from family or friends.
"The carers are always reliable, on time, friendly and helpful."... "both carers although very busy are always on time and have never let me down"
"Staff have always been considerate & perceptive of any issues worrying Shiela","service has been provided in a friendly & professional manner"
"Care being given to a high standard and meets all my needs at present.","All carers very professional, caring and aware of my needs"
"everything is just perfect","I find they are perfect in what they do"
"Thanks for helping keep an eye our mum...she was very reluctant after dad past in July to except help, she is liking all the girls that come in now, would even say she looks forward to the different people to have a wee blather with x"
When you contact myCare, we will discuss with you what is required and the options available. We will meet you and the person you care for and develop the most appropriate plan possible.
When being carer feels overwhelming or you hit a breaking point, it is not something to feel ashamed of. Taking time for yourself is crucial and can improve and prevent this. Our myCare can help.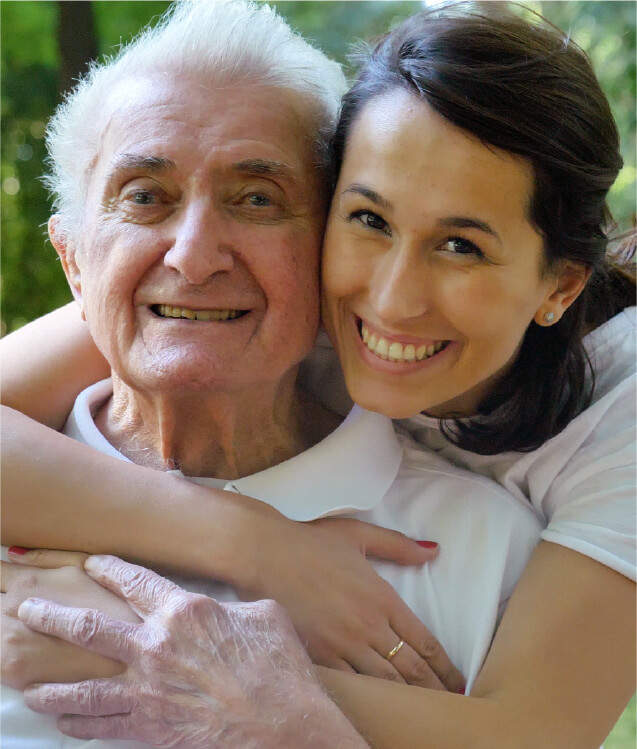 Enquire About Respite Care
When you contact myCare, we will discuss with you what is required and the options available.
We will meet you and the person you care for and develop the most appropriate plan possible.

When being carer feels overwhelming or you hit a breaking point, it is not something to feel ashamed of.
Taking time for yourself is crucial and can improve and prevent this. Our myCare can help.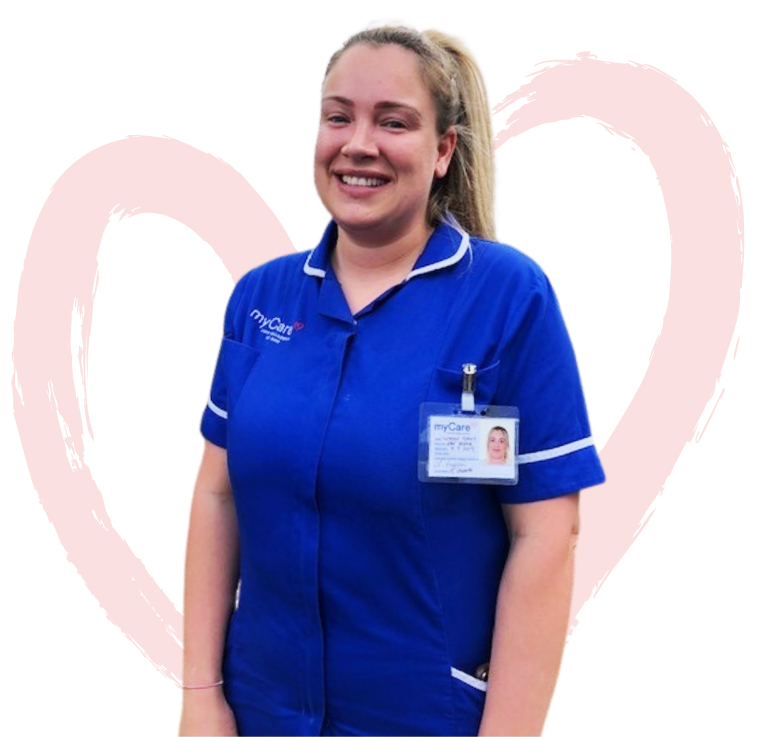 If you're looking for a
rewarding career in care
, we want to hear from you! To discover more about our current job vacancies and apply, click the button below.