Feel supported now and into the future.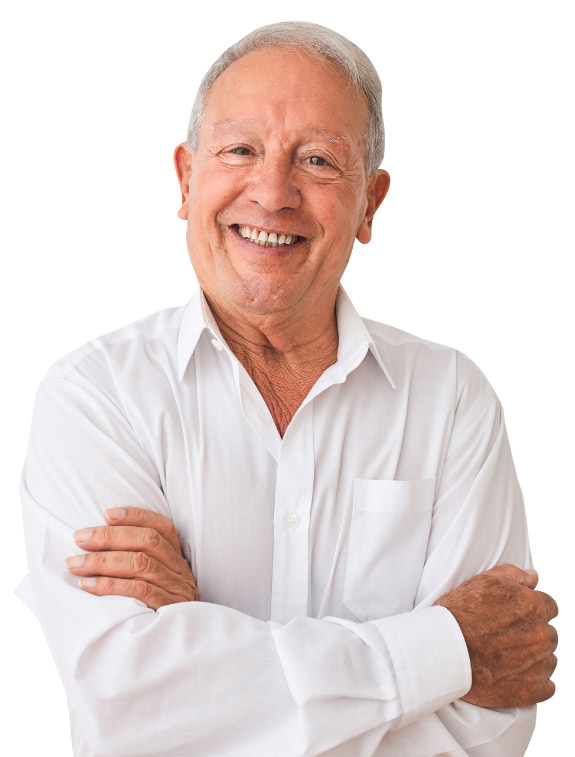 Long Term
Care Services
Home care can allow for increased independence in a time when extra support is required, and this may be for varying amounts of time. When a health condition or injury becomes a long term and chronic issue, assistance can be organised that allows a person to remain at home rather than move to a residential facility or rely heavily on friends and family.
About Long
Term Conditions
Health conditions that last more than a few months can significantly impact your ability to manage your activities of daily living, such as dressing, managing household tasks and creating meals, and can greatly reduce your quality of life.

These may include issues such as chronic health conditions like motor neurone disease, physical disabilities, mental health concerns, or severe injuries.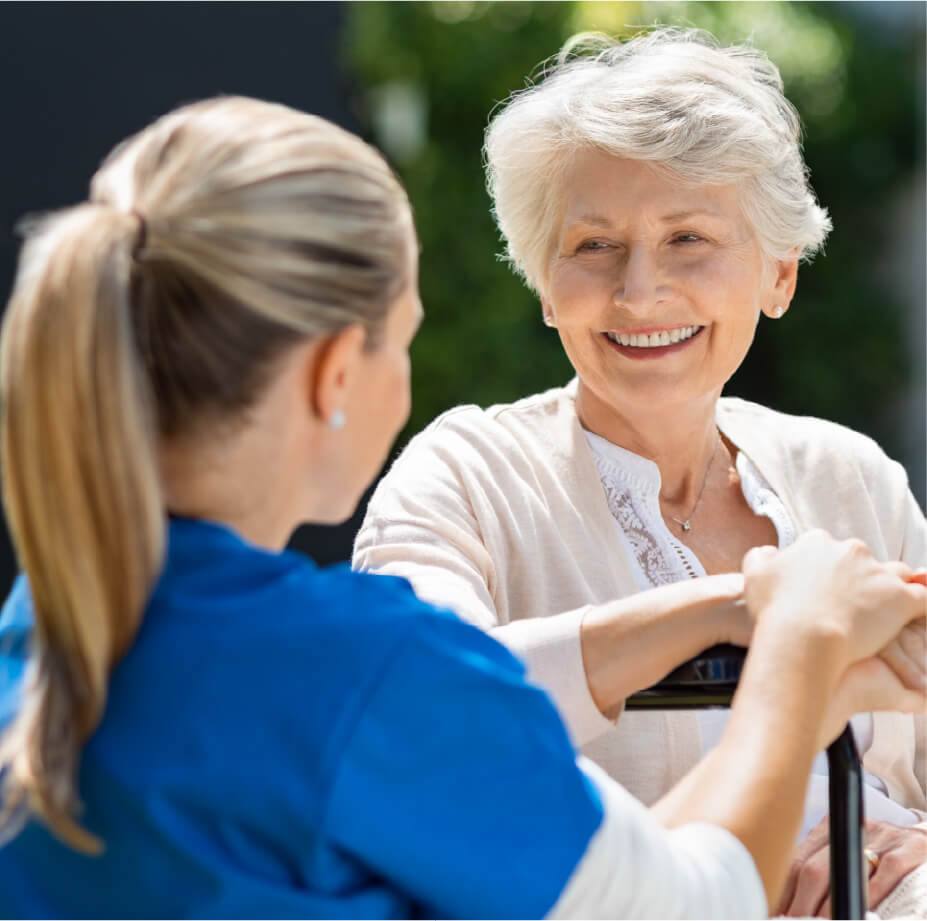 Why Is Home
Care Important?
Being able to remain at home is one of the most important factors for people dealing with long term conditions and injuries. Home care can facilitate this in times where assistance is required to maintain safety and comfort.
Home care means that day-to-day needs can be taken care of or done in a supported fashion. This allows for a form of independence outside of a healthcare facility and promotes a fulfilling way of life. It also means that family and friends can be rest assured that reliable and thorough care is provided.
The team at myCare can provide support in a variety of ways in accordance with your requirements.
These can include:
Assistance can be provided with needs such as washing, dressing, and feeding.
Such chores as shopping and filling prescriptions can be undertaken.
Domestic support can include jobs such as vacuuming or doing the laundry.

We can also assist with organisational tasks such as paperwork and bills.
Escorting To
Appointments
We can help you travel to appointments such as those with a doctor or hairdresser.
We can facilitate social engagements with friends and family.

Our compassionate and dedicated care workers are also more than happy to provide companionship and a friendly ear.
When you have someone caring for you at home, it is important they take time for themselves. We can provide support while they have a break.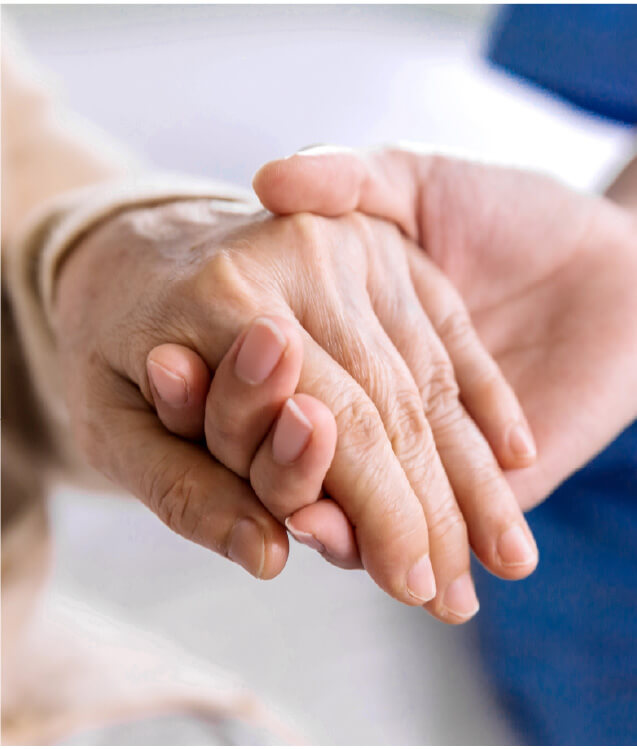 Benefits Of
At Home Care
When living with a long-term condition or injury, it can be difficult to keep up with everything. Receiving high-quality care at home can mean that you can focus on what is required and what you love to do while feeling confident and supported.
The benefits of having a care worker assist you can include:
Less time in hospital.
Increased independence.
Navigating day-to-day life safely and productively.
The ability to return to work.
Being at home for children.
Companionship.
Family support.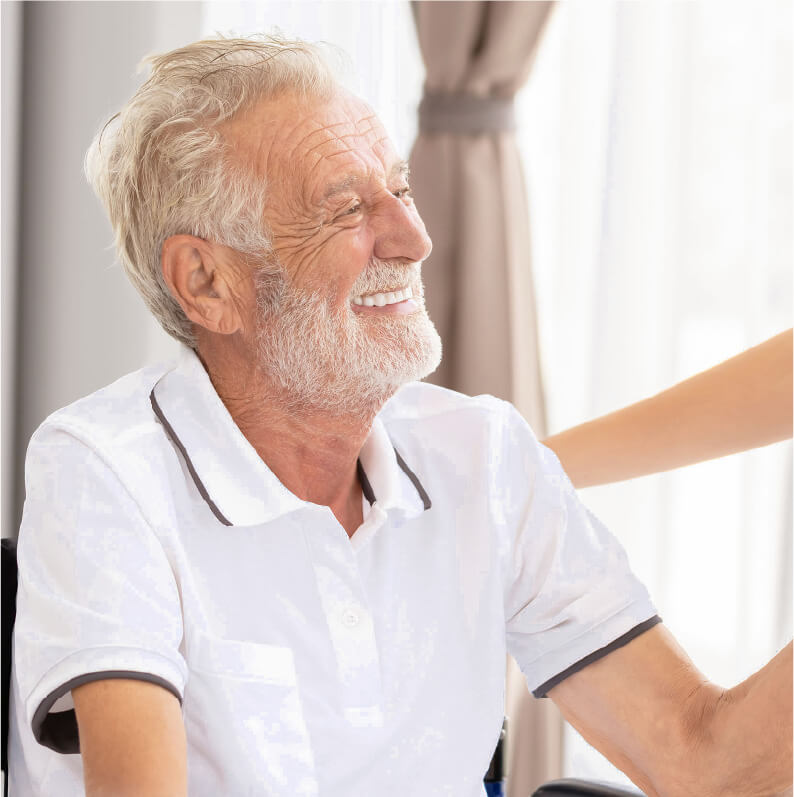 Your Frequently Asked
Questions Answered
A condition is generally classed as chronic or long term when it persists for more than six months. Examples of this include arthritis, cancer, Parkinson's disease, and severe injuries suffered in an accident.
The myCare team can provide care as frequently as required at any time of any day. This can be maintained for as long as required.
Some services we can provide include (but are not limited to):
Preparing meals and assistance with eating.
Shopping, collecting medications, and similar errands.
Light household cleaning.
Assistance with washing, ironing, laundry, and linen.
Helping with daily personal care activities like getting dressed, washing, going to the toilet.
Care and support so that family members can have regular breaks.
The myCare team is committed to assisting our clients who live with long term conditions to lead fulfilling and productive lives. Our team is committed to adapting care as required to accommodate fluctuations, improvements, and deteriorations. The impact long term health issues have can extend beyond the individual and that is why we are also here to support loved ones. Experienced And
Trustworthy
Our care workers are regularly provided with training to advance their abilities and knowledge to provide proficient and beneficial care.
"The carers are always reliable, on time, friendly and helpful."... "both carers although very busy are always on time and have never let me down"
"Staff have always been considerate & perceptive of any issues worrying Shiela","service has been provided in a friendly & professional manner"
"Care being given to a high standard and meets all my needs at present.","All carers very professional, caring and aware of my needs"
"everything is just perfect","I find they are perfect in what they do"
"Thanks for helping keep an eye our mum...she was very reluctant after dad past in July to except help, she is liking all the girls that come in now, would even say she looks forward to the different people to have a wee blather with x"
Living with a chronic, long-term condition can be isolating, difficult, and exhausting. It can impact many aspects, including the lives of loved ones. Having at home care can allow for a more independent and productive life.
Call myCare to chat about how we can help you. We will incorporate your needs and goals and develop the right plan for your situation.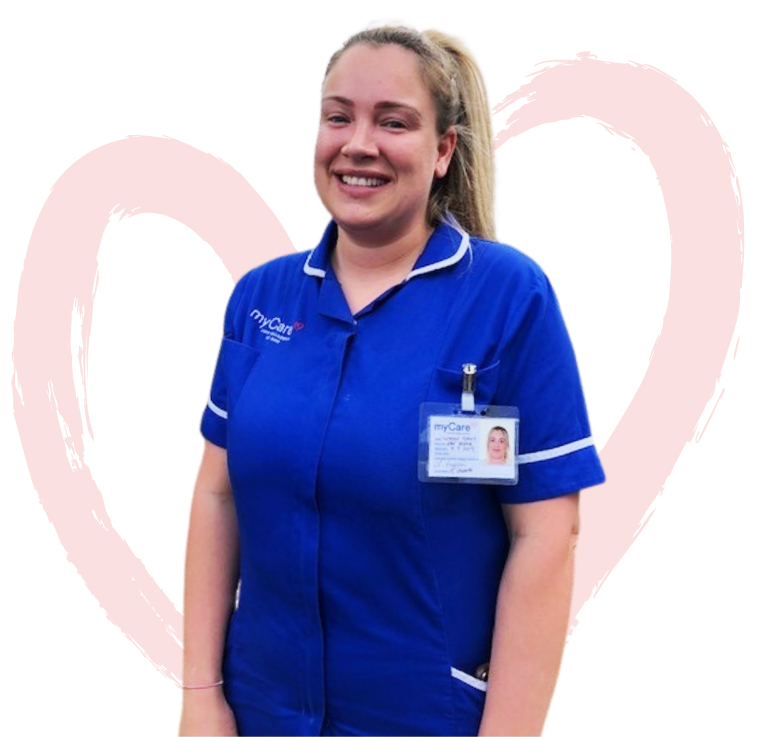 If you're looking for a
rewarding career in care
, we want to hear from you! To discover more about our current job vacancies and apply, click the button below.