Discover our market-leading training
program that gets you qualified in care.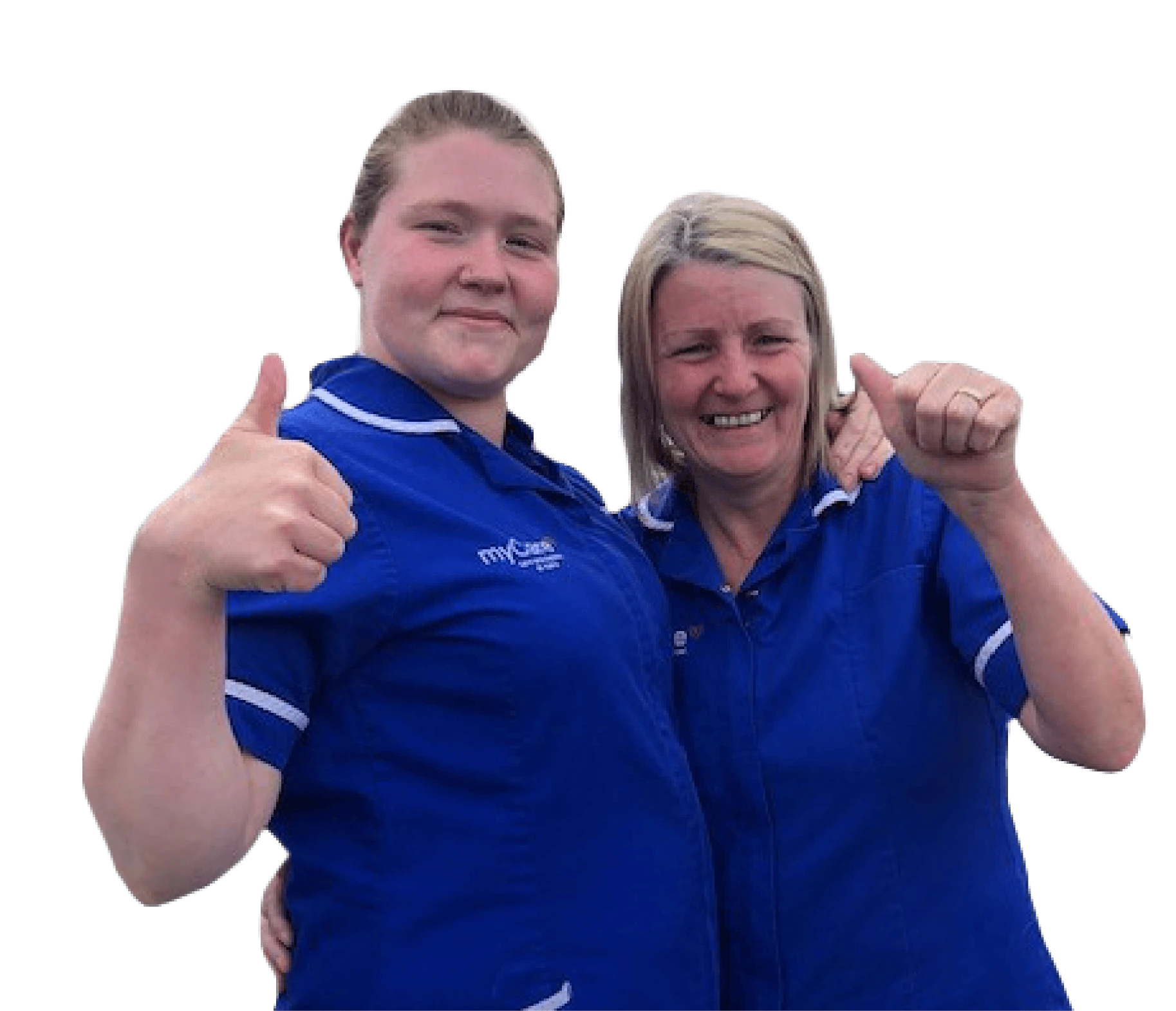 Creating Confident
Care Workers
At myCare, we understand the significance of training and its impact on the abilities and confidence of care workers. That's why we offer a market-leading in-house training program where you'll learn from experienced trainers who will prepare you for real-world work. From our detailed induction process to our in-house SVQ qualifications, you'll be supported with practical and engaging training throughout your myCare career.
The myCare Induction Process
Before working with service users in their homes, you'll go through the myCare Induction Training. This training ensures you're not only across the knowledge of care but also the practical scenarios you'll come across. Through case studies and real-life examples, you'll gain the skills needed to support your service users to retain their independence.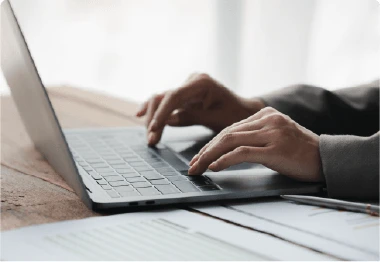 e-Learning
Foundation Modules
You'll start your training with some e-learning modules where you'll cover the basic components of being a care worker.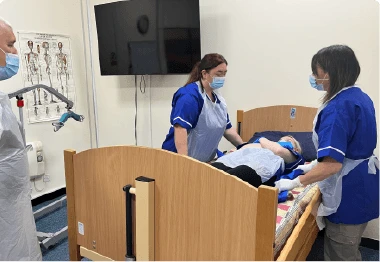 2-Day Classroom
Intensive
During the 2-day classroom sessions, your trainer will guide you through a range of topics, encouraging you to develop problem-solving skills you can use in the field.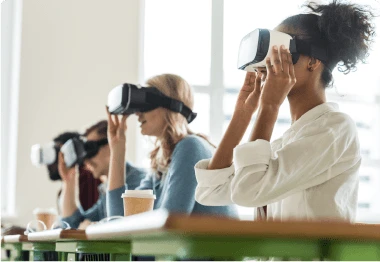 VR Technology and
Practical Scenarios
You'll also have the opportunity to experience VR training to gain insight into how someone living with dementia experiences daily tasks.
Gain Your SVQ Levels 2 or 3
We have an in-house SQV training school where you can earn your level 2 or 3 Scottish Vocational Qualifications in the care industry. The SSSC regulates this training, and we have our own assessors and internal verifiers, so you'll know your trainers because they're also a part of the myCare team. 
All requirements for the SVQ can be completed in-house or in the field with regular service users who have granted their permission. myCare will cover the costs of your training in exchange for an agreed time commitment for your care services. We are proud to have had a number of care workers successfully gain their qualifications.
Ongoing Support and Training
Your learning journey doesn't stop after your initial training. We are always reviewing our courses and offer bespoke ongoing training and support for our service users and care workers. We encourage the use of formal training such as SSSC badges and training offered by our HASCP. With our ongoing bite-sized training delivered by senior staff, you'll continue to develop your care skills.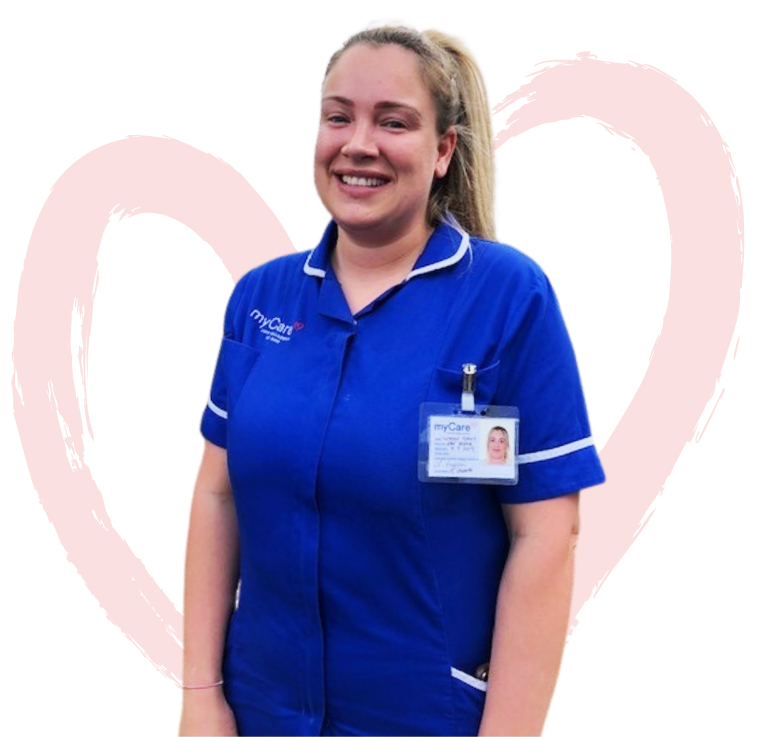 When you join myCare, you're choosing a company offering great in-house training and ongoing support for the duration of your myCare career. Whether you're new to care or growing your skills, we can help you become the most competent and confident care worker you can be! 
Apply today to join our award-winning care team!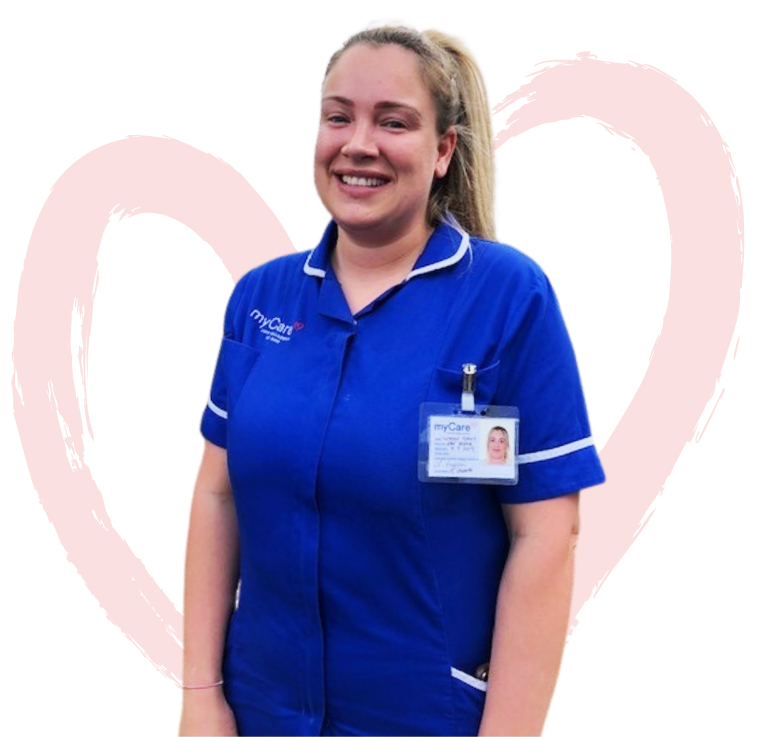 Join the myCare Team
Apply Today!
Looking for a rewarding role in care? Want to join a company where you feel valued? Apply for a care position at myCare today!
We sponsor international candidates, both in the UK and overseas. To learn more and apply, please click the button below and fill out the application form.