Offering compassionate support and
assistance to help you or your loved one
maintain their independence.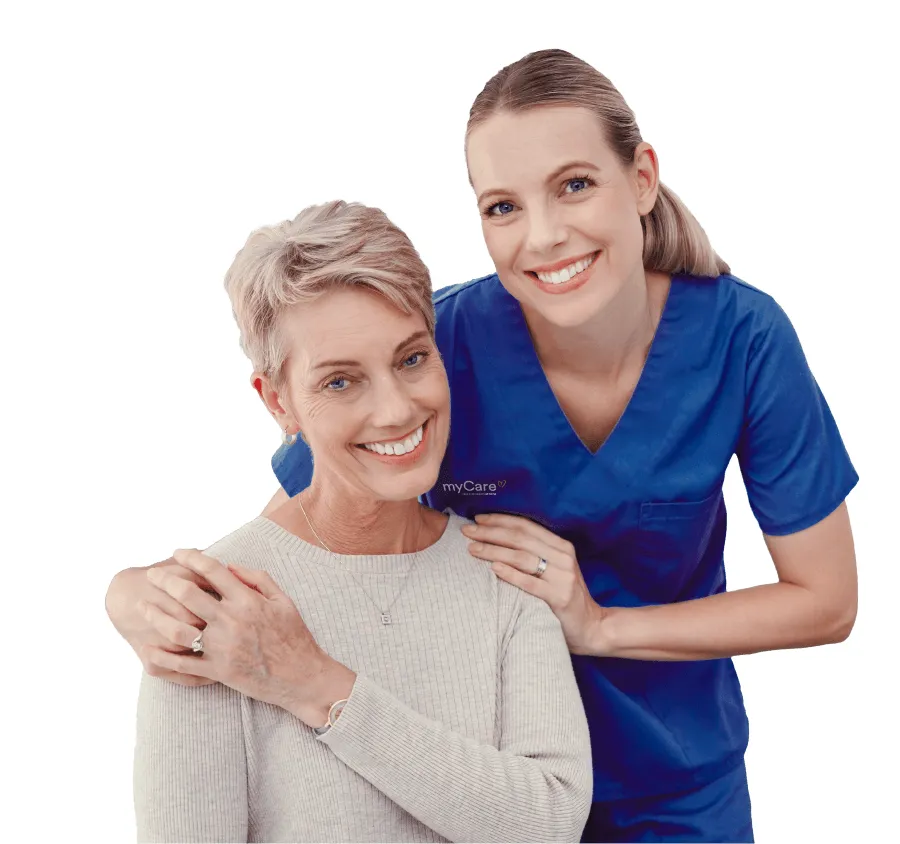 The Challenges of Living Alone
Over time, needs change. This could be a natural result of aging, or else there can be illnesses or health conditions that affect a person's ability to keep up the quality of life they used to uphold. When daily tasks are suddenly becoming overwhelming, challenging, or hard to remember, it's natural to question whether living alone is an option anymore. For an individual, the idea of giving up independence can be devastating. For family or loved ones, it can be painful to stress about whether those you care about are safe in their own homes. 
But giving up your independence isn't the only option.
How Supported
Living Can Help
Nobody wants to leave home. Staying in your own space for as long as possible, with your comfortable routines and cherished memories all around, can help boost mental health and well-being throughout this period of life. At myCare, we offer supported living services to help facilitate remaining at home with high-quality assistance. Our goal is to help people who need this support lead dignified, safe, and happy lives without sacrificing their independence. 
To achieve this, we offer assistance 24/7. That is around the clock, 365 days of the year – no exceptions.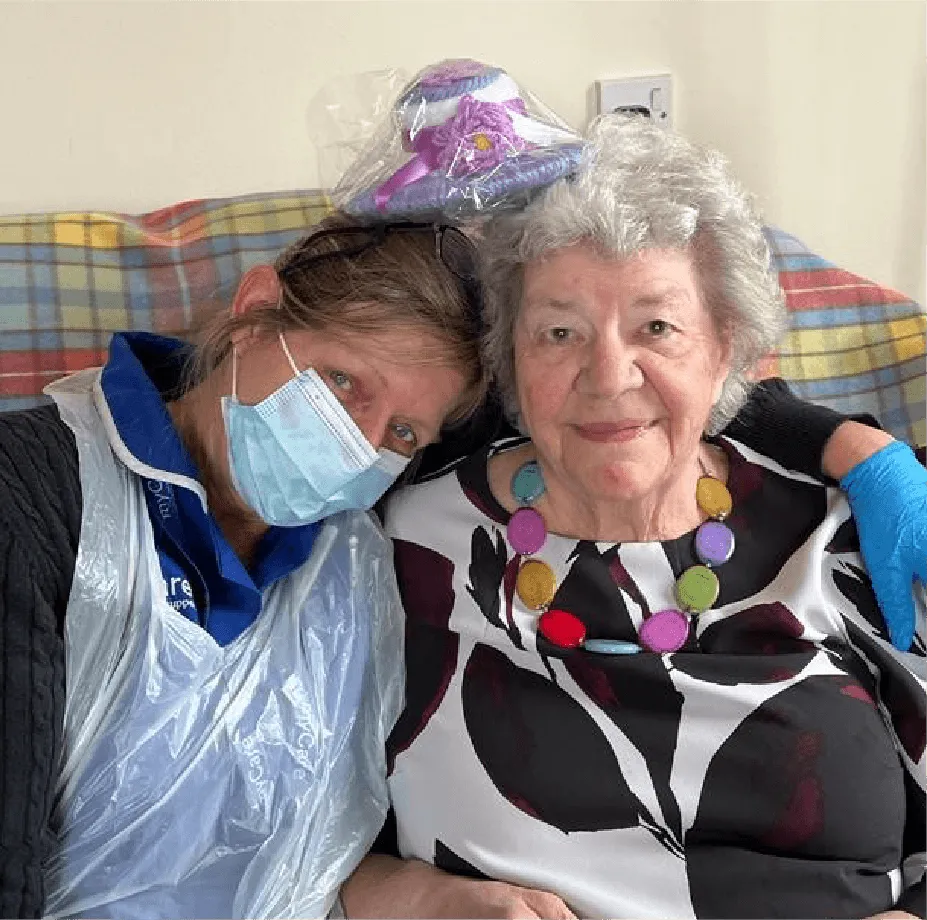 Could supported living be the right choice for you or your loved one? Speak with a friendly myCare team today to discuss further.
Supported Living Services at myCare
Let's discuss specifics. The foundation of our supported living services is the end goal, which is to provide bespoke assistance that helps an individual remain at home safely. We take a wholly collaborative approach, working with both the individual and those close to them to address the barriers in their life and build personalised strategies to adapt. Our plans will change with time as needed, adjusting plans to suit changes in health, ability, family, and living situations.
myCare care workers can offer a wide range of different assistance options to help with daily tasks. If there is anything specific you or your loved one may need, all you need to do is ask! There are countless services our carers have provided, and we are willing to discuss your unique needs. Here are a few examples of activities our care workers can assist with: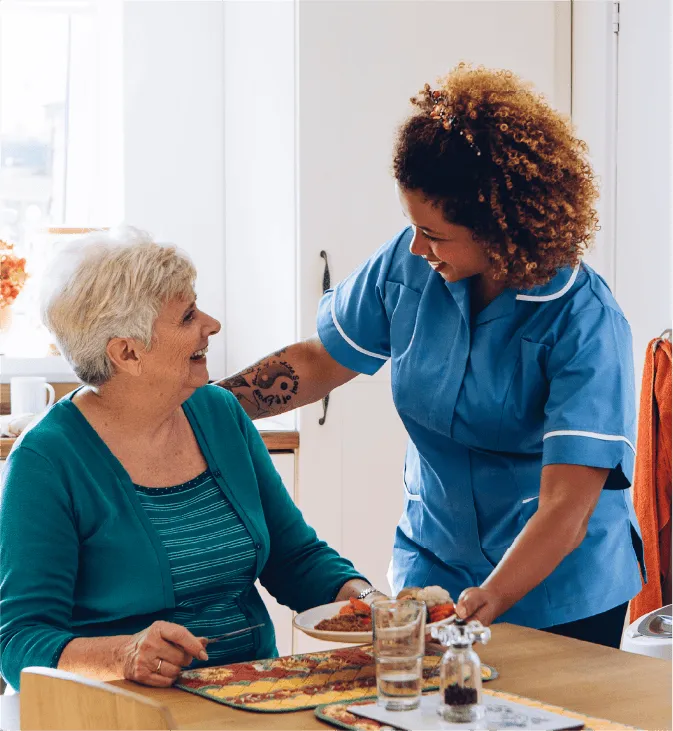 .
Housework support
Meal preparation
Shopping and errands
Management of household bills
Physical exercise
Assistance around the home, such as gardening
Help with laundry
Personal care such as getting dressed, using the bathroom, or washing
Keeping a routine for medication
Planning and attending appointments or social activities
And much, much more!
Your Supported Living
Questions Answered

The myCare team is committed to providing the highest level of care possible. This is why our carers work hard to listen to every client, providing services personalised to their unique needs. Supported living doesn't have 'off' hours. Our team has carers available around the clock, every hour and day of the year. Leading Scottish
Care Provider
The myCare director founded this company over 25 years ago. Since then, our team has become a leading home care provider in the North East of Scotland.
Build a Personal Care
Plan for Your Loved One
Here's why so many families are choosing supported living: it is a form of care that is entirely led by the client. Every individual is different, and their reasons for needing support are going to be entirely unique to their health, living situation, and day-to-day needs. Choosing supported living means that your family will be able to build a tailored care plan, designed to support your loved one in the most comprehensive and bespoke manner possible. They can keep their routine, their personal space, and their independent freedom.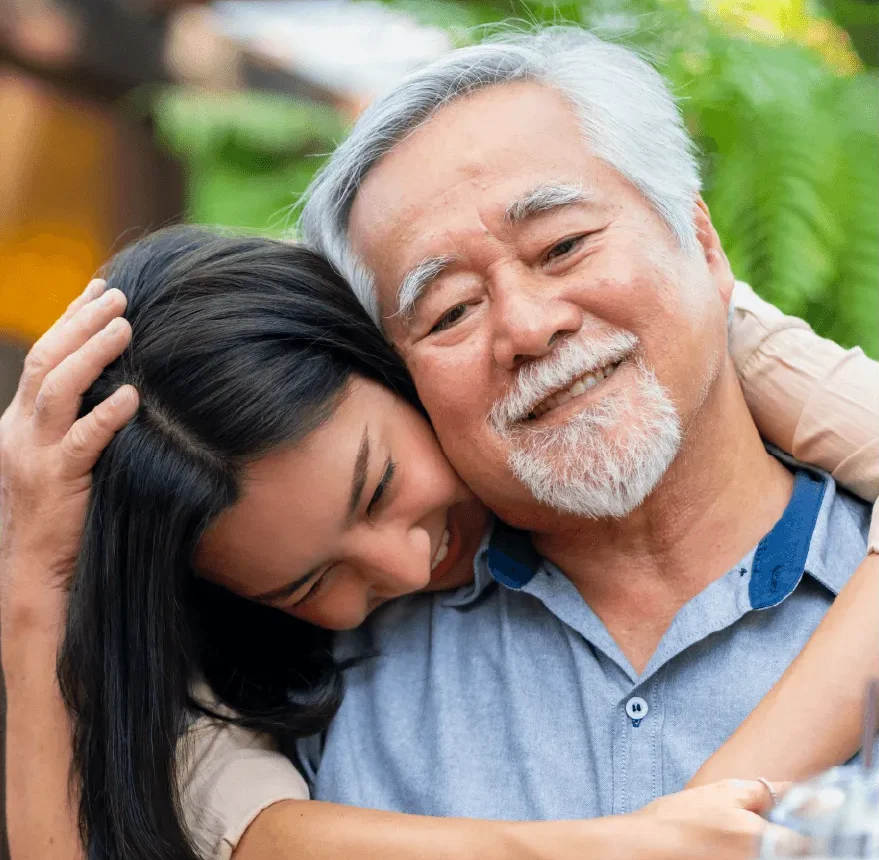 Contact myCare to Discuss Your Needs
Could you or a loved one benefit from supported living services? Many people don't realise just how accessible support services are. Remaining at home can make a world of difference in happiness, mental health, and overall well-being. Contact myCare today to discuss your situation with a friendly team member. We'll walk you through our services and answer any questions you might have about what it's like to partner with us. We look forward to hearing from you!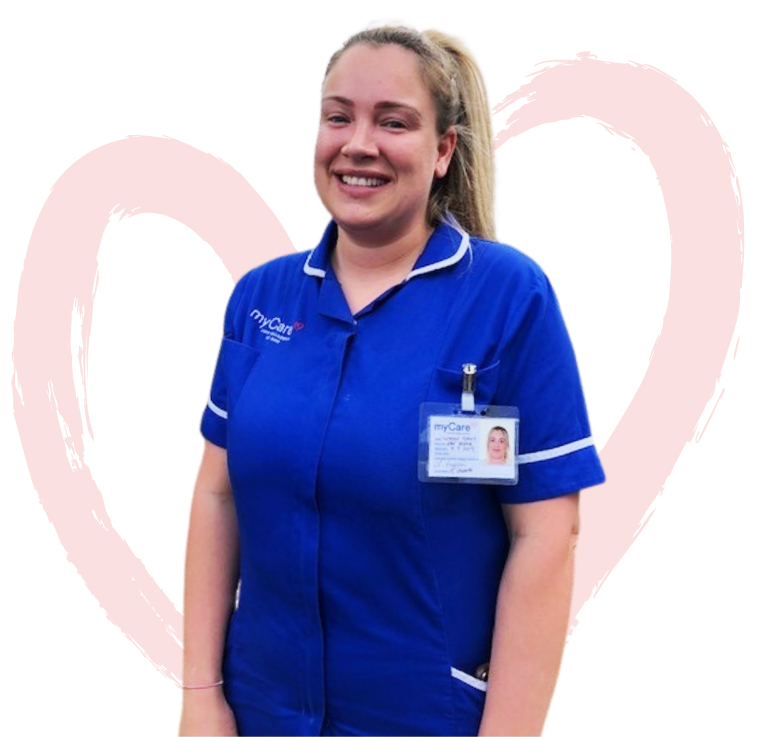 If you're looking for a
rewarding career in care
, we want to hear from you! To discover more about our current job vacancies and apply, click the button below.